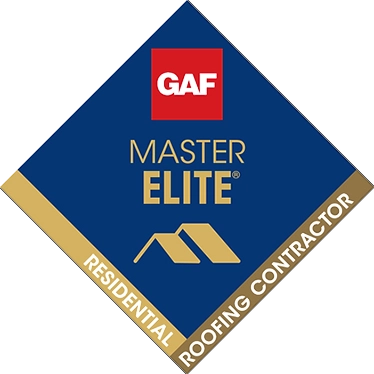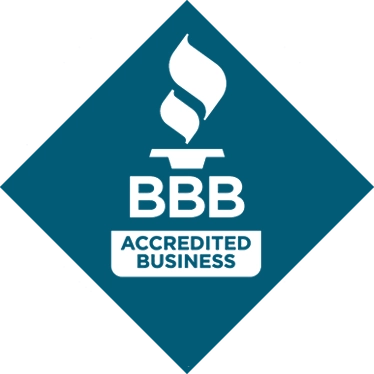 SOUTHEAST ROOFING CONSULTANTS, INC. is a third generation family owned and operated, roofing contractor. We proudly serve our region in all phases and types of roofing construction; with over 45+ years of experience in the Roofing Industry, we are FL State Licensed and Fully Insured. We offer free estimates [Residential or Commercial] for whatever your roofing needs, including but not limited to: New Construction Roofing, Roof Replacements, Repairs, Restoration (i.e.: Coating, etc), Maintenance, Modifications / Upgrades, Consulting, Inspections, etc.
Southeast Roofing Consultants is a family owned and operated roofing contractor serving Sarasota, Bradenton, North Sarasota, South Sarasota, Lakewood Ranch, Siesta Key, Longboat Key, Venice and Nokomis. For three generations, we have offered a range of services for residential and commercial clients including roof replacement, roof repairs, new construction roofing, roof inspections and restoration. We service every type of roof including: asphalt, tile, metal and flat roofing solutions. Your  home is typically the biggest investments made in a lifetime. While the structure itself is important to maintain, having a solid, leak-free roofing system to protect your home is essential. Those in need of a reliable and top-rated Sarasota roofing company can trust Southeast Roofing Consultants.
Additionally, we are committed to enhancing your properties curb appeal. We offer comprehensive roofing services for both residential and commercial properties, ensuring your investment is protected and visually striking. Our extensive selection of materials and styles caters to a diverse range of preferences, guaranteeing a solution that is both durable and elegantly tailored to your home. Whether you need repairs, or replacement, we are dedicated to delivering excellence in both functionality and design.
Roofing Services in Sarasota & Manatee
Southeast Roofing Consultants offers both commercial roofing and residential roofing services throughout Manatee and Sarasota County. and the surrounding areas. Having over 20,000 successful roofing jobs across our 50 years of experience, our roofing experts have the knowledge and experience to handle roof installations, replacement and repairs for any roofing material homeowners desire.
Comprehensive Roofing Services
Southeast's roofing consultants can assist owners make the best choices for everything from new design plans, installations, replacement and repairs. We offer free written estimates and financing to ease the process and minimize your burdens.

Roofing Replacement
Did you know that many insurance policies don't cover roofing systems after 20 years? A roofing replacement can improve curb appeal and keep your insurance premiums within reach. Some types of roofing materials, such as asphalt, have a life expectancy of 20 years. However, roofing made from materials like clay or cement tiles and metal can last much longer., do we may recommend one of these alternatives during your consultation. This can affect your property insurance coverage, which makes choosing the right roofing contractors in Sarasota, Florida who can guide you so important. With 45+ years of experience, our fully insured, GAF master elite certified contractors have you–and your dwelling–covered with top-notch service that includes financing for qualified buyers

Asphalt Shingle Roofing
As one of the most traditional types of roofing systems, asphalt shingle roofing has come a long way since the days of having choices of gray, brown and black. Our selection includes a variety of colors that can enhance the beauty of your property. There are only 2% of GAF Master Elite® Roofing Contractors in the US. This is a commendation of professional training, education and ethical guidelines. Working with our contractors ensures you'll get top quality materials that are affordable, yet they ease noise reduction, energy costs and a stringent warranty.

Roofing Repair Services
Over time, natural elements can result in damage and leaks to roofing systems. To avoid damage to the interiors of the property, getting fast and proper roof repairs is a must. In our coastal region, water damage can be prevalent during storm season. This can result in structural damage and disable electrical systems, but our reliable team can handle these tough jobs or help prevent them through routine roofing inspections in Sarasota & Manatee Counties. We also offer waterproofing membrane, roof vents, gutters and more. Other top brands include Westlake, Crown, Eagle and Polyglass. We offer an in-house 10 to 25-year warranties on materials and labor, depending on the product installed. We can even finance new roofing installations for qualified buyers.

Roof Inspections
Roofing inspections can save property owners quite a few headaches. By finding potential issues early, damage can be prevented and solutions or repairs can be recommended. This action can substantially expand the remaining useful life of the roofing system and catch needed repairs early before they become major issues. Our experienced roofers can spot issues early and save you time, money and stress.

Tile Roofing Repair & Installation
Tile roofing features overlapping tiles that are optimal for keeping out the elements like rain—a common threat in our Florida environment. We strive to use locally made materials, and owners can choose from materials including concrete, slate, plastic and attractive clay that perfectly suits Sarasota homes. We are experienced with all types of tile roofing materials, and we'll be straightforward in communicating with you concerning the right fit for your home.

Metal Roofing Repair & Installation
Metal roofing is available with an attractive stone coating, but most typically Sarasota residents opt for metal roofing materials crafted of copper, tin, aluminum and steel. Our consultants can assist with their expert roofing advice. Metal roofing can last for 50 years or longer and can withstand the coastal winds better than many other materials. We offer installation of aluminum, steel copper, steel, galvanized iron and many more.

Residential Roofing
Our Sarasota Roofing company works with homeowners and property management companies in need of a roof installation, roof replacement and roof repairs. Our consultants can help owners determine what residential roofing options are best for our environment and their needs. Rest assured that we'll treat your home as if it's our own, and our reputation for quality materials and timeliness speak volumes. We back our workmanship with solid warranties and we are licensed, insured and certified by the highest authorities in the roofing industry.

Commercial Roofing Services
Southeast Roofing Consultants has plenty of experience with new and re-roofing for commercial projects. We tackle roofing services jobs ranging from small businesses and industrial manufacturing plants to condominiums and apartments. We can handle installing new gutters, drains and additional coats of waterproofing seals during the roofing project. Our responsive staff undergoes extensive ongoing training and earns certifications to verify their skills to keep in touch with industry leading innovations.

Flat Roofing Repair & Installation
Many of our clients choose flat roofing as a top option to allow for a secondary space to use as a deck or to create a green space to complement their property's aesthetic appeal and increase value. We have installed hundreds of flat roofing systems for our commercial clients and take every safety precaution we can to keep your property, your clients and our workers safe.
Roof Replacement, Repairs, Inspection and Services From Sarasota Roofing Experts By Southeastern Roofing Consultants
As both commercial and residential roofing experts, our team offers a wide range of services. We start with a free written estimate or perform a roof inspection to determine the best way to move forward. You might just need minor roofing repair services or an entire roofing replacement, and we can help you determine the best solution with one of our roof inspections.
Of course, circumstances may arise during repairs or replacement, but our team doesn't take action before consulting with clients. We feel that it is important to help owners make informed decisions concerning their roofing project. Whether you need a roofing inspection or a free estimate, contact us!
We take the time to go the extra mile as we remove and replace an existing roof or install a new one. Secondary waterproofing is provided at no additional cost, because paying attention to every detail is important to us. Painting of any vents to match your roof is also included along with free squirrel covers to keep those pesky critters out of your attic space. Daily cleanup of any nails and debris is also performed to keep the property looking neat rather than an unsightly mess that might irritate neighbors or HOA staff.
How To Choose a Roofing Company in Sarasota & Manatee Counties
With our unique weather here in Florida, roofing must be reliable enough to handle high winds and frequent rain while still looking great after years of bright sunshine, too. Investing in a new roof or having essential repairs performed can be both time-consuming and costly. This is what makes selecting the right roofers in Sarasota and Manatee Counties the first time so important. Here are a few tips to guide anyone looking for roofing services to having a satisfying and successful experience with a roofing company. We think you'll find us to be a compatible match here at Southeast Roofing Consultants!
Quality Materials & Workmanship
Subpar roofing materials or shoddy installation can be a recipe for disaster. Our company uses top-quality roofing brands and employs only the best licensed roofing contractors.
Safety & Compliance
Many property and homeowner associations require permits for new roofing projects and repairs. We focus on safety and compliance diligently to save owners headaches due to violations or mishaps.
Trustworthiness & Credibility In the Industry
While it may cost a bit less to hire an inexperienced or new Sarasota roofing company, we have 40+ years of satisfied clients and solid credibility. We provide clients with transparent, honest and fair pricing.
Disruptions to Homeowners & Neighbors
Not all roofers in Sarasota put the comfort of their clients and others who live nearby. They may start too early in the morning, not show up at all or leave behind unsightly materials and hardware in sight. That will not be a problem with our team on the job.
Timeline Accuracy
A two-day or one-week job that drags on much longer can pose a burden on homeowners. Our Manatee and Sarasota roofers meet project deadlines and communicate should any delays be inevitable like bad weather or supply shortages.
Warranties & Guarantees
If a roofing company doesn't provide products with solid warranties or offer a guarantee on their labor, it can leave homes exposed to the elements. We are reputable roofers in Sarasota & Manatee Counties that backs our products with the best warranties and guarantees.
Post Job Communication
Some companies think their done when the job is completed. Not us! We will be communicating with and be there to answer questions before, during and after the roofing project.
Free Written Estimates
Some contractors will give you a verbal quote that can go up as soon as you sign the contract. We Keep our word, and that's why we provide free written estimates.
The Benefits of Hiring Southeast Roofing Contractors
Choosing a skilled certified roofing contractor can easily safeguard and beautify any home. Owners will have peace of mind that the expertise of our dedicated team provides clear communication and high-quality timely service.
Our consultants will ensure that our team of the best roofers in the area understand your goals and each project will be tailored to meet your needs. By using high-quality materials to secure your property and outstanding craftsmanship, you can have a stress-free experience working with us.
GAF Master Elite Contractors: Excellence in Roofing
Achieving the status of GAF Master Elite Contractors places us in the top 2% of roofing contractors nationwide. This prestigious certification is only awarded to roofing companies that meet stringent standards for quality, reliability, and craftsmanship. When you choose Southeast Roofing Consultants, you are choosing a contractor recognized for industry excellence and commitment to delivering the best roofing solutions.
BBB Accredited Business: A Mark of Trust
Southeast Roofing Consultants is proud to be a BBB Accredited Business, reflecting our commitment to trust, honesty, and exceptional customer service. Our high BBB rating is a testament to our dedication to maintaining ethical business practices and ensuring customer satisfaction in every project we undertake.
Licensed and Insured: Your Protection is Our Priority
Our team operates with full licensing and insurance, ensuring that every project is conducted with the utmost professionalism and adherence to industry standards. This not only protects our workers but also provides our clients with an added layer of security, knowing that they are in safe and capable hands.
Trusted Professionals: Building Confidence in Every Job
With a legacy spanning three generations, we have built a reputation as trusted professionals in the roofing industry. Our team's expertise, coupled with clear communication and a client-centered approach, ensures that every project is executed with precision and care. We understand the importance of your investment, and we work diligently to deliver results that exceed expectations.
High-Quality Materials and Craftsmanship: Ensuring Durability and Aesthetics
Our commitment to using only high-quality materials and delivering exceptional craftsmanship guarantees a roofing solution that is not just durable, but also enhances the beauty of your property. We take pride in our work, ensuring that every detail is attended to and every roof is installed to perfection.
Why Choose Southeast Roofing Consultants as Your Manatee & Sarasota Roofing Company?
There are many things that differentiate our 3rd generation family-owned company from competitors in the area. We are fully licensed and insured, and our certified roofing contractors have installed over 20,000 roofs for satisfied customers. Our dedication and reliability has earned us a 4.9 star aggregate review rating, and our Better Business Bureau (BBB) accredited account has yet to have a single complaint! There are many choices of contractors in the roofing industry, but not take craftsmanship and quality as seriously as we do.
Our roofing professionals are GAF certified master elite contractors, and they will expertly install your roof.
Make Southeast Roofing Consultants Your Roofing Company
Southeast Roofing Consultants is a highly-rated company known for quality and trust in the roofing industry, and we believe that all customers deserve the best customer service, transparent pricing and reliability. We are members of several noted industry organizations, including the Sarasota Chamber of Commerce and the Florida Roofing and Sheet Metal Association to name a few.
You can rest assured that we honor timelines, are quick to handle any issues or warranty claims. We hope you'll join our growing list of thousands of satisfied customers and become a part of our family. Contact us online or call 941-752-7888 or 877-752-7888 to learn more or schedule your free consultation and estimate for your roofing project in Sarasota, Bradenton, North Sarasota, South Sarasota, Siesta Key, Longboat Key, Venice and Nokomis.
"Work willingly at whatever you do, as though you were working for the Lord rather than for people." Colossians 3:23
"Let your light so shine before men, that they may see your good works and glorify your Father in heaven" Matthew 5:16